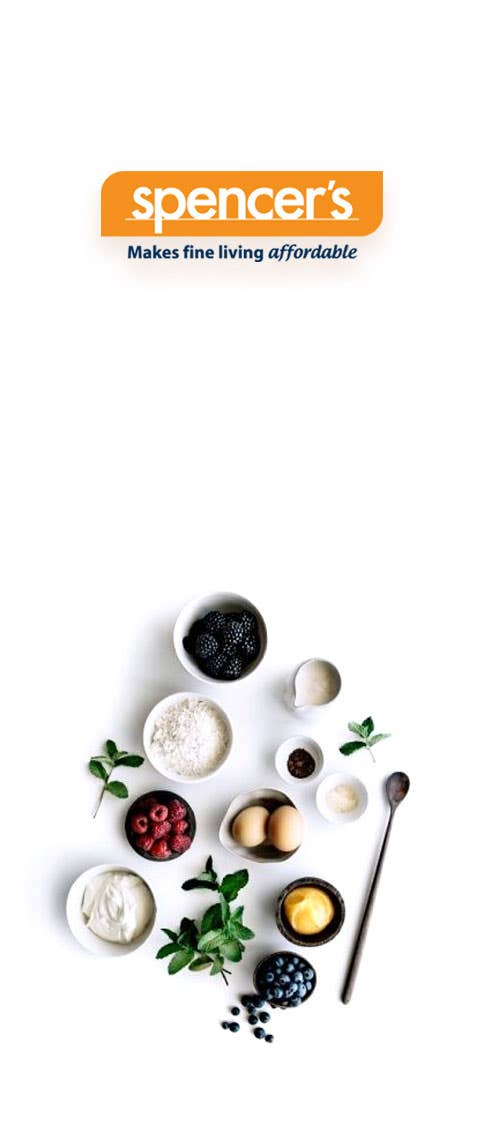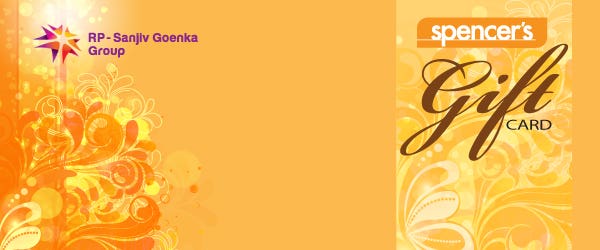 Spencer's Gift Cards are unique gifting options that empower our customers with choice, utility and convenience. Now celebrate every moment with Spencer's Gift Card that can be gifted to your friend, loved one or utilize it at your convenience.
This exclusive prepaid cash instrument can be redeemed fully or partially till expiry.
You can load it with any amount ranging from Rs. 500/- to Rs. 9,999/-.
Benefits :
Smart card
Easily portable and makes an elegant, new age gift

Compact, portable & stylishly packaged

Pre-loaded with value and useable

Can be used as per convenience
Safer than a gift voucher
Perfect as a last minute gift.

Gift cards are fast replacing gift vouchers

Gift cards are also a lot more secure
Better than currency
It's more thoughtful than gifting someone money.

Gift cards are a far more elegant, flexible

Fully / Partially Redeemable across all Spencer's stores pan India