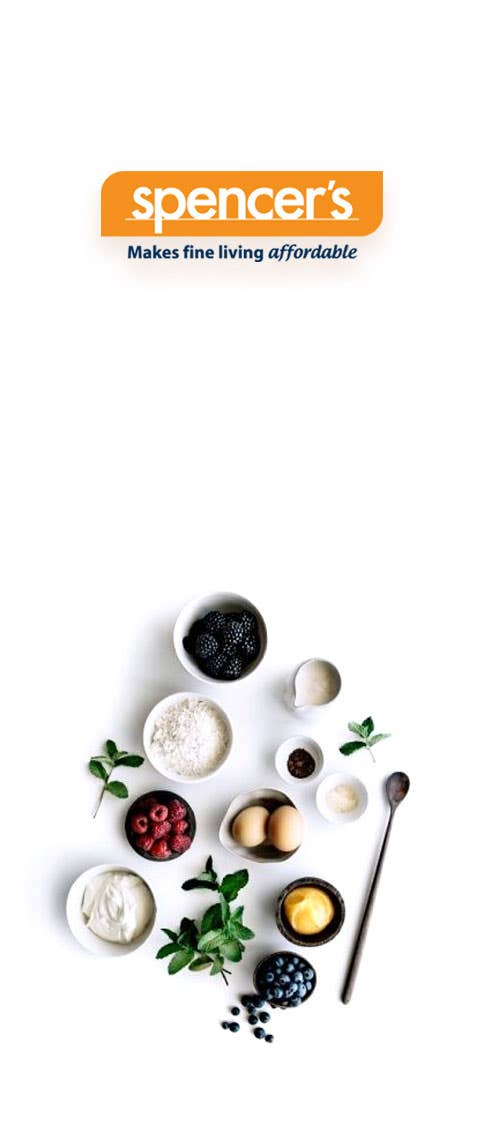 Spencer's has differentiated itself as the preferred shopping destination for customers looking for a range of quality products that allows them to indulge in a global lifestyle at affordable prices. Its brand image of – 'Makes Fine Living Affordable'- stands testimony to this philosophy. From daily to weekly to specialty shopping, Spencer's strives to fulfill every need of a customer and provide them maximum convenience.
Carefully Curated Products – Spencer's offers the widest assortment of food and lifestyle products, carefully selected to meet the needs of its consumers.
Quality – Quality is a major reason why Spencer's is well-regarded by its shoppers. Spencer's lays a huge emphasis on superlative quality in products, stores, service standards, and customer engagement programs. Spencer's tagline - 'Quality since 1863' has stood the test of time.
Brand Imagery – Spencer's stores have contemporary and international interiors. It has extensively trained staff who strive to make customers feel at home while they shop, with a welcoming and trusted attitude.
Spencer's Gourmet Centers- It is the perfect shopping destination for the well-travelled food connoisseur. It's the best place to buy choicest international ingredients for different cuisines including Thai, American, Italian, French, Spanish, British, Japanese, Indonesian, Malaysian etc.
Epicuisine: A specialty section which serves wide range of delicious ready to eat dishes and ready to drink juices, some from its very own live in-store kitchen, and some packaged from popular restaurants and caterers in the geography.
Spencer's Live Patisserie: Situated within the hypermarkets, live bakeries offer specialty breads (Italian Focaccia, French Baguette, Mexican Spicy Salsa Picante Bread etc.) and other bakery & confectionary items, crafted for both Indian and International tastes.
Wine & Spirits: Wine ignoramuses or aficionados, this section caters to both, with a wide range of wines & spirits from as many as 181 countries. The first Indian retailer to offer Wine & Spirits in its stores, and the first to present an in-store wine and cheese tasting experience to shoppers.
Fish & Meat: Spencer's has a dedicated space to sell fresh non-vegetarian items, be it the finest pre-packaged cold cuts or fresh seafood – right from live tanks in-store.
Omni-channel Business - With the launch of online shopping site www.spencers.in, Spencer's became the first Omni-channel retailer of India and brought its wide range of food, grocery, household and gourmet products to customer's doorstep directly from the store.